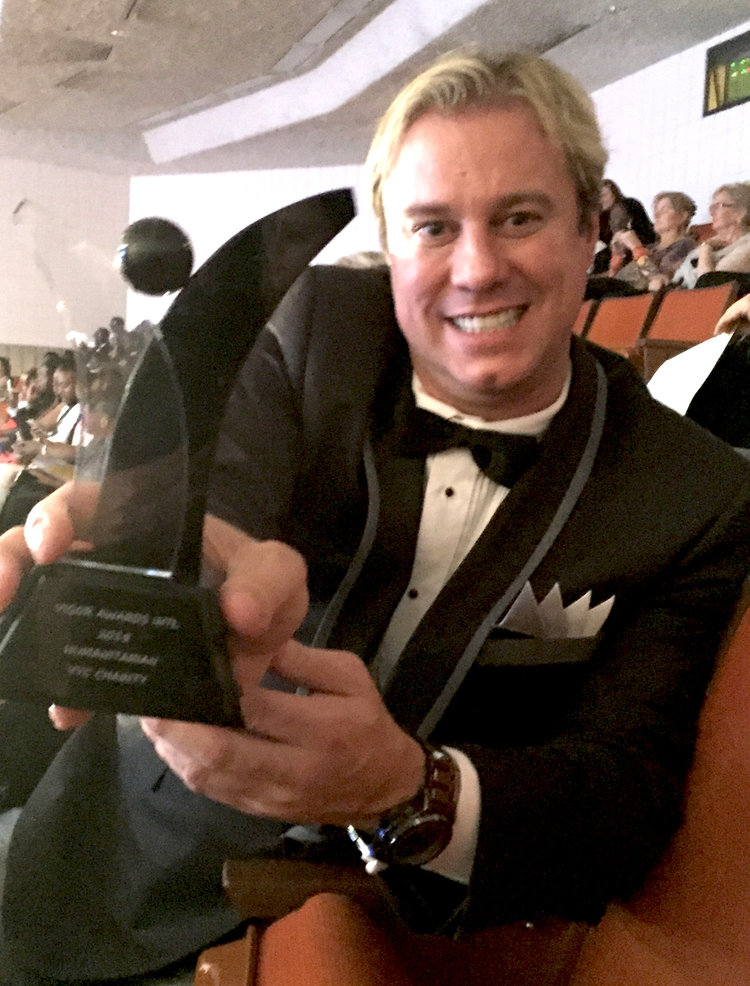 HUMANITARIAN & PHILANTHROPIST
Chris's art has impacted many charities, including the Kennedy Foundation, the Flames Foundation, Guitars for Vets , Waterkeepers Alliance, Bill Brooks Prostate Galas, and Trout Unlimited, to name a few.
At the ARBI Charity Classic as reported by the Calgary Sun, the highlight of the auction was a custom painting of John Lennon by local artist Chris Tutty; the painting received the highest bid of $5,700.
The spirited live and silent auction held at the Waterkeeper Alliance, Robert F. Kennedy Jr.'s favorite charity, Tutty's canvas sold for a cool $7 grand and was purchased by actor Jonathan Silverman of The Single Guy fame.
In 2014, Chris Tutty's painting "Lennon's and Lemons of Life" inspired by Andy Warhol sold for $6500 to buyer Rodrigo Sousa at the 30th Annual Trout Unlimited Gala for national conservation.
For his volunteer efforts Chris received a Vigor Humanitarian Award in 2016.
Currently new projects in the works are; an art initiative with the CJAY92 Kids Fund to raise funds for local needs in the Calgary community, as well as ongoing projects with Trout Unlimited Canada to support conservation, and a series of music artist paintings signed by the performers to support our military veterans through Guitars for Vets.
To date, Chris's works of art have raised charitable funds in the excess of two hundred and fifty thousand dollars. If you are doing an event and need some help, feel free to contact Chris and perhaps he can be of help.
The CJAY92 kids fund as well as the Gerry Forbes Secret Wish program is a year round effort by CJAY92 to help Calgarians who could use a hand up in difficult times.  In an effort to further help this program artist Chris Tutty has decked out the CJAY92 station with several musical based artwork available for purchase with partial proceeds going to the kids fund.
Feel free to browse  through the Chris Tutty  artwork created especially for Guitars for Vets, partial proceeds help fund our program.